You can make money from blogging. Yes, and lots of it. And we are not just talking a few dollars a month. We're talking enough money to quit the "day job" you've never really liked, and live a prosperous and comfortable life.
When asking, how can you make money from blogging consider this. The thing is, there are good practices and bad practices. Just like any business where success depends on many factors, blogging can be very profitable or be a total waste of time.
And if you're lucky, you're not going to make $100,000 a year. You're going to earn it in a month! But if that's true, then everyone should be millionaire bloggers by now, right? Well there are millions earning these figures online currently. You're just not one of them yet. All it takes is the right knowledge and application and you too can see this kind of success. No joke.
I'll talk more about these factors that can affect your blogging success in another post. For now, let's outline the most basic steps you need to take to start making money from your blog.
Simple Steps to Make Money from Blogging
---
We can summarize the journey to making your first dollar from your blog in 4 steps:
Start a blog
Produce content
Share your blog
Monetize your blog
Sounds simple enough?
The reality is, each step of the way is fraught with challenges and complications that may discourage some people.
But getting the right kind of help (more on this later) can make every step simpler, making it easier for you to achieve your ultimate goal of earning income from your blog.
Let's briefly talk about what each step involves.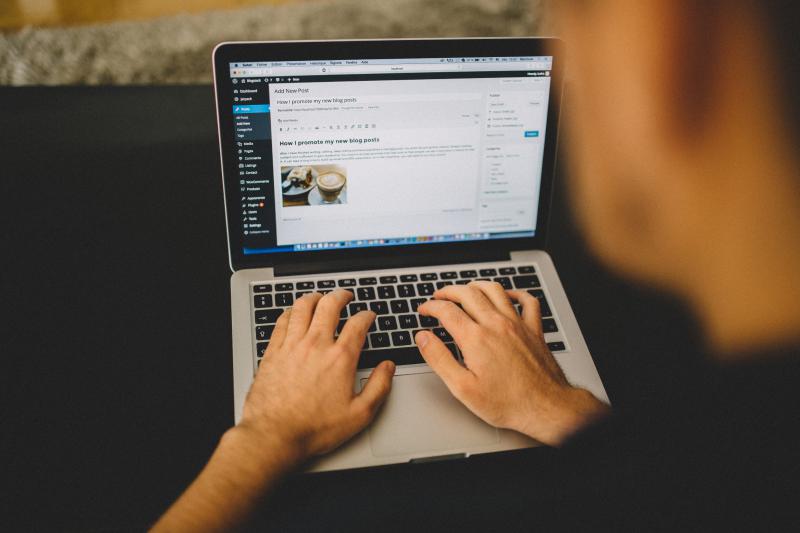 1. Start a blog
This is the obvious first step, and believe it or not, this alone can make wannabe bloggers stop in their tracks. It's because many may be overwhelmed by some technical matters involved at the beginning. Some of the things you have to consider are:
Choosing a niche
Selecting a blogging platform
Acquiring a domain
Getting a hosting server
Designing and configuring your blog
Check out my other article where I write more details on starting a blog.
2. Produce content
Once you have set up your blog, it's time to create engaging blog posts.
It doesn't matter if your blog has the best layout or the prettiest graphics. If you don't produce the right content using best practices, nobody will ever lay eyes on it.
When I say the right content, what I mean is content that is useful for your target audience.
Think of the last time you read a blog post. In all probability, you ended up on that page because you needed information about a subject or answers to a burning question.
And I'm almost sure you found that post by using Google or some other search engine. Getting to the top of Google searches requires knowledge of SEO. I elaborate on this topic in another post.
3. Share your blog
To get more traffic to your blog, you can't just rely on organic search results. Sure you can potentially get a good amount of traffic just by producing SEO-friendly content.
But you would not be maximizing your blog's potential.
About a third of the world's population use social media one way or another. And the average user spends an average of 2 hours daily on social media!
Your blog, or any business for that matter, needs social media exposure. You're missing out on a lot of opportunities to connect with potential readers if you're not sharing your content to appropriate channels.
4. Monetize your blog
There are several ways you can monetize your blog. The most common of these are the following:
Advertising
Affiliate marketing
Webinars and other events
Selling products
Offering services
The first two in the above list—advertisements and affiliate marketing—are the most popular. And for a number of reasons: They need relatively little in terms of capital outlay, and require less time and effort to set up and maintain.
Advertising vs. Affiliate Marketing
---
Advertising is simply displaying advertisements on your site. The simplest way to start getting advertisements on your blog is through Google Adsense and other ad networks.
Affiliate marketing on the other hand, is promoting someone else's products or services, and getting a commission for every sale that is made.
For example, if your blog is about gardening, then you could recommend gardening products that  you like. For those products, you create links to the online store that sells them. If someone clicks on that link and ends up buying from the store, you get a commission. You have to be an affiliate of that store for you to earn commissions.
Affiliate Networks
---
There is an affiliate program for any niche and any product you can think of. Some of the top affiliate programs are the following:
Clickbank – one of the biggest online retailer, focusing on digital products.
Amazon – the online shopping giant also has an affiliate program.
Shareasale – exclusively an affiliate marketing network; merchants sell clothing, art, hardware, services, and more.
Wealthy Affiliate – platform that helps people learn about affiliate marketing, and offers an affiliate program as well
Affiliate Marketing Made Easy
---
So you want to take the first step to making money from your blog. Where do you go to get the right information about the best practices in the business of blogging?
I can give you only one answer: Wealthy Affiliate.
Wealthy Affiliate is, at its core, a community of like-minded people helping each other create blogs that earn money. It lets you communicate directly with the top earners in the blogging business.
The best part is, joining is free!
You get round-the-clock help and resources—from getting a domain and host, training on how to optimize your content, setting up affiliate accounts, and many more.
Final Thoughts
---
Hopefully today I've shed some light on your burning question, how can you make money from blogging? Anything that is worth your while needs some time and dedication. Making your blog earn a constant stream of income will not happen overnight.
But the difficulty is multiplied if you try to do it alone without asking for anybody's help.
That is why I highly recommend Wealthy Affiliate. This where I learned how to monetize my blogs and create a recurring income stream from blogging. It is a robust and dynamic community whose primary aim is to help bloggers from all walks of life reach their financial goals.
You have absolutely nothing to lose just by signing up and exploring all the resources they offer.
So what are you waiting for? Go and sign up for a free membership now!
Don't forget to come back here again to thank me!