Lesson 4: Building Your OWN Niche Website
---
OK, awesome. You now have your niche, in other words, the direction for your brand & business. That is great and don't worry about this not being "perfectly clear" at this point, as you move forward the pieces of the puzzle are going to come together.
Starting with a big piece today, your website. We are going to be taking our niche idea and turning it into a tangible business starting with your website.
Building a Website Isn't Scary, It's FUN!
Task 1: Click The Walk-Through Video Below:
(once you're over at Wealthy Affiliate scroll down to watch:)
First step today is going to be building your site, which will literally take you less than 30 seconds!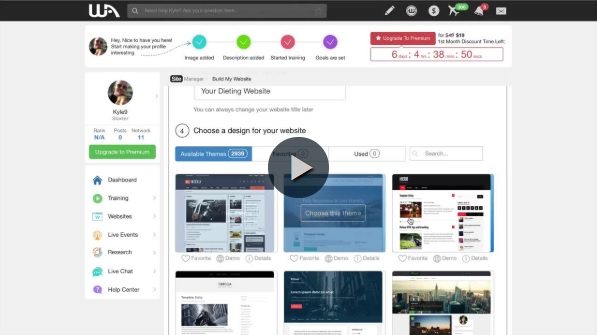 Building a website sounds like a "scary" process, but fortunately you have access to the most advanced, yet simplistic website platform in the world.
Your website is your foundation of your business. It is where all of your traffic is ultimately going to come to, where you are going to build brand and trust within the industry, and where you can promote products/services and generate $$$!