Lesson 9, Understanding Keywords, The Start of Your Content
---
You have likely heard the term "keyword research". This is the act of finding keyword phrases that are relevant to your niche and deciding whether or not it is appropriate to build content around that particular keyword.
Keywords are going to be the "root" of all your SEO success.
First off, what is a keyword?
A keyword is simply a word or phrase that people search for in the search engines. Every time you do a google search you are entering a "keyword" into the search box.
Task 1: Click The Walk-Through Video Below: on Keyword Mastery, It's going to increase your comfort level with keywords by 100 fold! (once you're over at Wealthy Affiliate scroll down to watch:)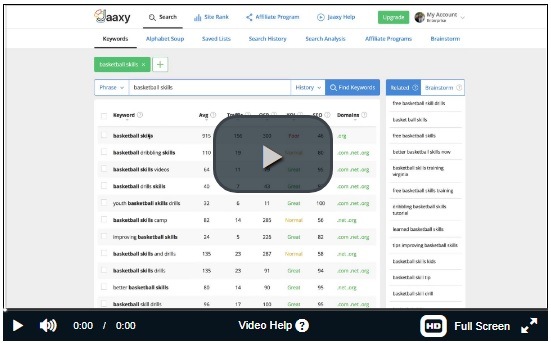 Moving forward, you are going to be building content on your website. Each page of content that you create will target a brand new keyword (and we will be showing you how). Don't forget keywords are one of the foundations for your success.
This means that every page/post will have the opportunity to rank under that given keyword in Google and lead to you getting traffic.
100 posts = 100 target keywords = 100+ potential Google rankings.
This can and will lead to mass amounts of traffic and those that follow along with this training are going to see their traffic continue to go up with every "keyword targeted" page or post that they create on their website.