To make money flipping domain names, you first need to know what is in demand and what type of domains actually sell. Making money flipping domain names is alive and well. Actually it's flourishing! Domain names are selling at all-time highs.
Make Money Flipping Domain Names
---
You would think all the good domains are taken by now. Not true, I'll explain why in a moment. But because domain names are considered digital real estate and are limited in supply, their values just keep on appreciating. Obviously not all domains are created equal. Here's what you should look out for when looking to invest in a domain name:
the shorter the name the more valuable, preferably two words.
should be real dictionary words
should be pronounceable, memorable and brandable
.com, .net, or .org preferably
the thousands of other domain extensions are riskier
local domains to sell to local businesses is an option
expired domains are a way to get good domain for cheap (read below)
How to Make Money From Domain Names
---
Making money from domain names depends on your ability to not only keep track of names for sale on marketplaces and expired domains coming to market, but it also involves a high level of intuition to know what will sell. It is widely know that .COM is the premier extension and the one that holds the most value, so this is what you should exclusively look for when trying to buy domains as an investment. Sure there are exceptions, but for 95% percent of the time these are the only domains that sell.
There are basically three category of domains. There are the ones that are obviously high value, such as one word generic names like Pets.com and then there are ones that are not so obvious. The type of domains that most investors focus on acquiring are two word (real dictionary words) that go together and have a real world use (utility). These are the ones you should look into first. Some examples would be: electricbikes.com or sandwichshop.com
Now these type of domains do cost money, sometimes in the thousands. But your goal is to find them in the hundreds and sell for thousands. Simple huh; uh no. But it is possible if you are diligent and use some of the sites that I'll be recommending.
Oh and the third type are creative domains which are one word (or two max.) and made-up names usually used for branding. One of the best sites to get an idea for these is Squadhelp. You can sell creative names that you come up with on their marketplace. The advantage with this is that you can buy the domains off normal domain registrars for around $10 and try and sell them to end users (companies/brands), usually start-up businesses, for around $1000. Some example names are: Zimple.com or Avanti.com
Buying and Selling Domain Names for Profit
---
The aim here is for this to be an all-encompassing guide and answer frequently asked questions related to buying and selling domain names for profit. And I'll be updating this article as I come across any new resources. So let's begin our journey into the exciting world of DOMAINING!
Yes, now obviously names like these ones below (especially one-word domains) are hard to come by and are clearly not the norm. (I'll also show some examples of more attainable domains and their prices later on). But this should give you hope that domain name investing is an endeavor that is very real and not just a fruitless pastime where you just might get lucky.
The Name of the Game Is: BUY LOW, SELL HIGH!
And the best way to do this is to find a good domain name that is about to expire or has expired and is not on any marketplace or domain reseller site. The best place to find these type of domains is FreshDrop.
Most domains sold at high prices are bought by the actual end-user or business that will be using it. This is not really our target market as a domain flipper. Don't get me wrong, you can get lucky, but what we are trying to do is buy wholesale and sell to domain investors, and maybe occasionally catch a end-users that really has a use for the name and can't live without it.
But most often our goal is to find good, obscure domains for cheap, less than $100 and put them in front of investors eyes utilizing the auction sites and marketplaces to earn a profit of roughly 5x – 10x. Now let's get into some ways this can be done.
Highest Priced\ Most Expensive Domains Sold Recently (early 2018)
---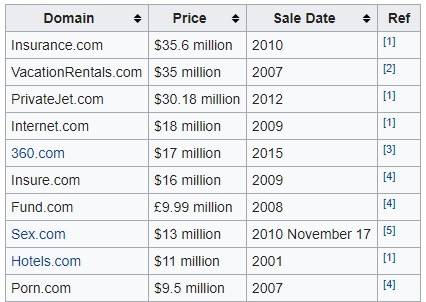 home.loans $500,000
the.club $300,000
dxb.com $220,000
supernatural.com $215,888
cryptoworld.com $194,888
music.ai $101,500
3339.com $84,989
carstore.com $82,500
publica.com $75,000
bitforex.com $65,000
Now bear in mind these are not full blown businesses with websites, these are just the domains selling for these prices.
By the way THC.com sold for $1.25 million a few months back. There are thousands more examples like this. Incredible!
Domains to Keep Your Eye Out For
---
You will be hard pressed to find one-word domains, 2-3 letter .com domains. However, you might possibly in the new extensions such as .us, .tech., io, .how, .loan, .world, .info, etc.) There are hundreds of new extensions now. It's worth a look and if you're able to find a good one-word or two-word domain, partnering with a broker (info provided below) might be the way to go to have the name professionally appraised and them represent you in the transaction in order to get the best price possible.
Definition of a "Good" Domain & Our Main Objective Most of the Time Is to Find:
Two-word domains (maybe rarely three-words if it makes sense)
The shorter the better. Lowest number of characters and words as possible.
.COM is priority, but you can get lucky with the other new domain extensions as mentioned above.
.NET, .ORG are also still really good.
Brand potential
Easy to pronounce and to spell. Some keywords can be misspelled if it is still understandable.
Can it be easily replaced by an alternative?
All these factors constitute if a domain name is premium or not.
To search these, I use only these domain registrars:
NameCheap is great because they are reliable and I've been using them for over 5 years and have never had a problem. Plus they don't bother you with all the upsells.
I also downloaded the apps, I find it much quicker and easier to search that way.
Also Uniregistry is another great registrar, I use it to find all the new generic top-level domains. They have them all. They are also the administers of .audio, .auto, .blackfriday, .car, .cars, .christmas, .click, .diet, .flowers, .game, .gift, .guitars, .help, .help, .hiphop, .hiv, .hosting, .juegos, .link, .lol, .mom, .photo, .pics, .property., sexy, and .tattoo.
Try it now click over to Uniregistry and I bet you can be quite creative and find awesome short domains for cheap. One or two words max. Go for it!
Don't Be Greedy and Don't Fall in Love with Your Domain
---
Here I want to discuss the mindset that a successful domain flipper should have. Now, you do have to be patient and you cannot be emotionally attached to domains. And you don't have to spend endless hours thinking up witty names, although that can be lucrative too- which I'll be explaining in a bit; after all you are flipping, meaning buying an already existing domain for cheap and selling it for a decent profit. That's your only focus. Don't try and ask for exorbitant amounts because that will not work.
The goal is to make your money from volume, the more you buy and sell (flip) the more profitable you will become. This means not holding a domain name for extra long periods of time, asking for a high price because you think it's a good name. No, the market will tell you if it is good or not. That's also why we use auctions.
Buy Now vs. Make Offer
---
You can list as 'Buy Now' for a fixed price, which tends to sell much quicker than 'Make Offer', but only if priced correctly. If you do have a "good" name then you can hold it for some months before getting the right price (usually using brokers, which I mention down below). For these types of names, considered premium, getting a couple appraisals and averaging out the sales price may be a good idea (professional appraisals also mentioned below).
Now of course you must be knowledgeable about the expectation and value of a truly good domain, after all you don't want to give it away at fire sale prices. But you do want to sell it fairly quickly at a reasonable profit margin that you deem sufficient. Mine is at least 5-10x. But some domains may not fetch your price, and that's okay, just sell it for lesser or save it for a rainy day, however the point I'm trying to drive home is, you must move on. There is an abundance of opportunities out there every day.
What Premium Domains to Look For and Where to Find Them
---
There is a method to the madness though and if you are disciplined, calculated, and know what to look for, along with being persistent – you will make money, period. Domain flipping is a true investment, an actual asset class, exactly like real estate is. Internet real estate. Focus mostly on .COM domains. Think limited in supply=valuable.
Buying Expired Domains
---
Remember I said, you don't necessarily have to use your creativity and think up names? What I meant was, there are thousands of domains expiring every day. You will need to look through the expiring domain lists and auctions that are about to get resold at a discount.
Hundreds of thousands of domains expire daily, yes daily! And there are services that pick out the good ones and sell them for under $100 dollars usually for around $70, some time way less. Domains expire for a number of reasons, either the person forgot to renew or they abandoned the name, the business may have shut down, etc.
Here are some great places for finding expired domains to buy cheap and flip for huge ROI. (These will definitely help get you started):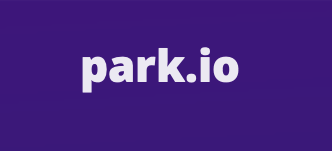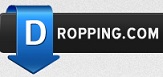 Notice with my example of sold domains (above) not all of them were .COM. With the new domain name extensions, it has become easier to find a good domain that can fetch upwards of a thousand bucks. I mean wouldn't that be a great investment. Purchase a domain for $10 and sell it for a $1,000, I mean that's a 100x investment right there. Even selling at $500 would be amazing. Better returns than real estate if you ask me.
Expected Profit Margin Goals When Flipping Domains
---
Well, this is the price range that most domain flippers (I'll refer to them as domainers from now on) are looking to operate in. I mean there are levels, but I think it's safe to say that selling a domain for 10x is worth it no matter the dollar denomination.
From my experience, real life examples would look like this, and obviously this is just a guide:
Buy domain for $10-$30, sell for $100-$300
Buy domain for $100, sell for $1000+
Buy domain for $500, sell for $5000
Buy domain for $2000, sell for $20,000…etc.
Something like this, you get the picture. And keep in mind that there are going to be exceptions. And you will stumble upon gems if you are diligent and know where to look to snatch up the good domains as they become available.
Here I'll also show examples of more attainable domains and their prices. This is the high-end price range that most domainers will shoot for. However, most of the money is made by selling in the $500-$5000 range. Successful end-user flips are usually anywhere between $5,000-$25,000 for solid keyword phrase domains.
Some recent examples of more common sales prices:
– CarStore.com $44,268
-BreakBread.com $22,000
– LocalReviews.com $18,000
– UserAcquisition.com $23,000
– StrongHealth.com $15,100
– CloudPass.com $12,500
– BlackWolf.com $10,200)
– BonaShop.com $8,000
– FaceCapital.com $8,000
– ShiftProject.com $8,000
– ThreePoints.com $8,000
If you want the latest on recently sold domains to get an overall view of the markets, check out my go to guy Ron Jackson over at: DNJournal.com
Domain Pricing and Valuations
---
The valuations depend upon a few important factors which we'll be getting into, but with a little bit of creativity discipline, the right tools and the know-how, you'll be on your way to creating your domain flipping empire.
Here is another site where you can see historical price data and search for what domains sold for with similar keywords as your domain. I use this tool below often, and it's free, so bookmark it!
Free Webtools from FreeValuator, also available free tools include:
Free Domain Appraisal
Domain Name Idea Generator
Bulk Domain Appraisals
Age, Alexa, Moz Domain Authority Checker
Backlinks Checker
DMOZ Listing Checker
Find Expired Domains
Domain Sales History
One of the most robust platforms that I use! It really has everything you'll need. These tools can help research the expired domains that you've found.
Domains that have a history and have been used will have quality backlinks and be ranked, some may still be getting traffic even. You can sell these domains to internet marketers or those who own sites it the same niche that are maintaining a PBN network.
So, not always will you be purchasing a brand new fresh domain for around $10. That is usually only done when you are buying a domain for branding (for example, putting a twist on a word or phrase, that aren't real words) or keyword phrases that are real words searched in google. We call these traffic domains. (details below)
Domain Estimators
---
Estibot
Valuate
FreeValuator (I have found that FreeValuator has the most realistic valuations). They also have professional expert appraisals for only $69, the cheapest I've found. And they have a free crowd valuation model, where you list your domain and the community tells you what they think it's worth.
FreeValuator is a lifesaver when it comes to managing the whole process. It is a true domaining platform. They also have an app available. You can use their Domain Generators to come up with clever names, create lists and purchase them straight from them at cheap prices. Not to mention all the tools they have for checking all sorts of domain stats. It really is worth checking out. (See link above)
My Top Recommended Professional Appraisal, Auction Site, & Brokerage (All-in-One)
---
If you want a true expert appraisal done the right way, there are many companies offering their services. However the best in the business for this is:
Sedo

 – $100 appraisal fee (world-renowned, most sought after appraising service and marketplace/auction). Appraisal is free if you use their broker service.
Some of the best, most expensive names have also been sold on their platform. It is where you most likely should be listing your domains as a first resort. They have the most eyeballs worldwide. If it doesn't sell there, then you'll want to try these.
Fixed Price and Auction Sites
---
I found that setting a fixed price (buy now) sells more consistently and faster. Mostly because people don't want to negotiate and/or wait for auctions to finish.

– 

Above.com

– NameJet.com
Another great broker, if you have a quality domain to sell is:


Note: Brokers only accept one or two name .COM (very rarely any other extension) premium domains that are brandable. For example, Restaurants.com, Tax.com, high keyword domains that make sense like MortgageRefinancing.com or CreditScores.com The name basically has to be a real thing. They will not accept most domains at all.
If you would like to see a list of qualified brokers, check here:

 https://www.domaining.com/directory/domain-brokers/
Domaining.com also shows the top sales and has a great resources section. One of the industries most well-known.
The 4 Categories of Domains:
---
Search Domains (also known as Traffic Domains): Basically, domains that are keyword based and get searched for a lot in Google and other search engines.
Means the search volume for the exact keywords contained in the domain name is high.
Cost Per Click (CPC) value for the keywords to consider. This is usually obtained from Google Advertising platform.
Age of the domain. Older the better. But not really a factor when it's a premium domain.
Google Page Rank
SEO value means how many searches per month the keywords get. These type of domains can be sold to affiliate marketers.
Link Profile (how many relevant off-site backlinks link to the domain)
Competition for the keyword (how many ranking sites, also number of advertisers is a factor)
All of the following criteria can be found using the Jaaxy keyword tool. (30 free searches)
Liquid Domains: These are domain names that have market liquidity, meaning they'll always sell and for a high price: NN.com, CC.com, LL.com, CCC.com, LLL.com, NNN.com, NNNN.com, LLLL.com, etc.
Numeric Domains: This is self evident. They contain numbers like 101domain.com, or only numbers like 37.com. These numerical domains are highly valued in China, but maximum of 4-5 numbers.
Brandable Domains: This is where you get creative. Mostly one-word, two-word max. If you can come up with names like these:
AmazingDomains.com
These are some of the most well-known marketplaces that sell brandable domains for businesses. Have a look to get your creative juices flowing.
* Use the Free Domain Name Idea Generator (at Free Webtools )
More Resources to Get You Going
---
Get involved in the industry and join some of the communities to get a feel for the lay of the land.
For up-to-date news & tips, some great sites to check out are:
With all the thousands of websites related to domain names (auctions, forums, marketplaces, brokers, domain registrars, etc.)  it can be confusing to know where to start. My goal today was to clear the clutter for you and give you laser focused quality resources and a little advice so  that you can hit the ground running!
Now remember, there's no need for a huge budget. If you purchase a domain from a registrar usually the price is around $10 for ownership for an entire year. That's nothing. If you decide to buy expired domains or wholesale domains, then $100-500 a pop, tops.
If you'd like to make money flipping domain names, you may find other quality resources by visiting: Domaining.com
---
*I will also recommend my other favorite and lucrative way to make money online which I have done a review of here.
Let me know if guys need any more specifics. Comment below. Questions? Ask away… If I missed anything, experienced Domainers please chime in. All comments are welcome and appreciated. Now get out there and make it happen!