Not all multi-level marketing companies (MLMs) are scams and just because a company's structure is set up as an MLM does not automatically make it a scam. Far from it. Most famous big-name MLM brands of today are fully compliant with the law and are in fact legal entities that have been in business for decades.
Some may have had a ton of complaints, lawsuits, and questionable accounting practices, but after investigations conclude and fines are paid; if they are still going strong then you can rest assured the MLM is not a scam.
Now when it comes to choosing this as the best business to get involved with… well that depends. It depends on the scope of your personal network (family, friends, acquaintances), ability to generate leads, how social you are, how good at direct sales you are, and most importantly if you have starting capital. You'll need quite a bit to get up and running and even then you are not guaranteed to sell anything.
Also, keep in mind you'll have to start bugging your own connections to buy products from you when starting out. This can be very uncomfortable for most people. Pressuring them to help you by trying whatever it is you're selling them, maybe they'll buy once or twice to not feel guilty but most likely your relationship won't end well. Most would prefer avoiding to start a business this way.
Our top recommended way to create a business is online with affiliate marketing, without any investment. Plus you won't have to bother friends or family to get started. Here you can see an article discussing why this is a better approach in our opinion and the differences between MLM (network marketing) and affiliate marketing.
Fun Fact #1: MLM is a form of direct sales. One difference with MLM is you can get compensated for bringing on more recruits, otherwise, they are practically one and the same. Also, there is no difference between MLM and network marketing, they are the same and are used interchangeably.
Fun Fact #2: After tourism, direct sales is Utah's second-largest industry due to the tight-knit Mormon community. It is said that because Mormons are used to pitching others to join their church (which in a way is direct sales), plus that fact that most women are stay-at-home moms; it's a natural choice to join or run an MLM business.
How Does an MLM Work
The way an MLM company works is by giving an opportunity for people to become members and join as sales reps with the goal of earning commissions for selling exclusive products. By paying a starter fee, sales consultants become members of the MLM and are then allowed to sell certain brands of merchandise.
Although there is a cost of entry, there's also an added benefit built into the business model of all MLMs. It's the ability to be compensated for new recruits you bring in to the company. You can earn higher bonuses and commissions by recruiting other salespeople into your downline, affectively earning a percentage from every sale they produce and also from any of their recruits.
You may have to also buy a sales kit and some initial inventory to get started as well. Some MLMs require more upfront investment than others. So if you are going to get started, you need to have some money set aside to invest.
Example Costs of Joining MLMs
To get an idea of the costs involved in becoming a member, here are some MLM companies recent start-up costs (compiled by Bloomberg in May, 2018):
Arbonne (Skincare, botanical shakes): cost of entry $79 sales kit
LuLaRoe (Women's clothing): cost of entry $3,000
Mary Kay (Makeup): cost of entry $100 sales kit
Pampered Chef (Kitchen tools): cost of entry $109 sales kit or $59 to host a party
Piphany (Women's clothing): cost of entry $199 annual fee
Rodan + Fields (Skincare, makeup): cost of entry $45 portfolio or $395-$995 kit
Scentsy (Candles, scented products): cost of entry $59-$99 sales kit
Stella & Dot (Women's jewelry): cost of entry $199 sales kit, plus $59 annual fee
Again, this may not include costs for acquiring a mandatory min. amount of inventory to have in your possession when selling to your customers.
Success & Failure Rate
It is true that a small portion of devoted members that have a knack for pitching products can end up making on average anywhere between $50,000 to $100,000 a year by working part-time. Some high-achievers can bring in $30,000 bonus checks per month (and that's when you have about 2,000 recruits signed-up under you), but again these are not typical/consistent earnings and most of the time this income does not last. It is definitely on the high end of the spectrum.
Based on some overall statistics, MLM or Network Marketing is not a sustainable business for the vast majority of participants. Based on a Bloomberg study of LuLaRoe, the average bonus payment received by their sales consultants was $526 per year.
The failure rate for most MLM members is quite high. For example, over 75% of consultants who signed-up did not receive any bonus at all and did not end up making any meaningful money. And this is one of the biggest most hyped MLMs of recent times. So you get the picture
Multi-level Marketing Business Model
Recruited salespeople aren't paid salaries or benefits by the MLM; only commissions and bonuses for reaching certain sales milestones for the company. These salespeople usually operate under a sole-proprietorship or self-employed status and aren't working as independent contractors.
MLM companies rely on signing up salespeople or "consultants" who then go on to recruit more sales agents for them. In essence, sales reps are actually agents recruiting other sales consultants to sell products as well, then they train them to also recruit for their downline.
Instead of having real salaried sales reps, they use consultants that are only paid when they sell products and their payout level usually depends on how many other sales consultants they recruit into their downline.
They will also get paid when their recruits purchase or sell products and recruit others too. They'll get a percentage of every purchase from all the recruits that are under their original recruit. And this is why a "pyramid scheme" is often used to describe MLM companies.
How are MLMs structured?
MLMs usually have the typical corporate structure with a few people at the top-level, more mid-level managers/accounting, and the majority are lower-level customer service and sales representatives. Multilevel Marketing (MLMs), also referred to as Network Marketing companies are similar to regular corporations however, the major difference lies within their sales and human resources department.
Instead of the human resources department recruiting top sales talent, the members of the MLM recruit their own sales consultants. There are a lot fewer registered employees needed to run day-to-day operations due to the fact that they're sales reps are not on salary and because they are not physically present onsite there is also less overhead.
The majority of MLM companies have four tiers: consultants, trainers, coaches, and at the very top level are usually mentors. Things can get complicated and every company has its own requirements when it comes to recruitment, retail/wholesale pricing, quotas, and other rules to adhere by.
Example MLM Structure:
'Coaches' have 'Trainers' (that started as 'Consultants') working under them that have moved up.
When 'Trainers' have had enough sales and recruits under them, they graduate to 'Coach'.
The original 'Coach' (sponsor) would now become a 'Mentor'.
The higher people move up, their bonuses & commission rates increase based on this tiered system.
As new 'Consultants' attain 'Trainer' status based on their sales performance and bringing on more consultants, the 'Trainer' that recruited them would now be moved up to 'Coach' status.
As recruits move up, they have people under them at all different levels.
A 'Mentor' could have all of the above in their downline: coaches, trainers, and consultants.
MLM vs Pyramid Scheme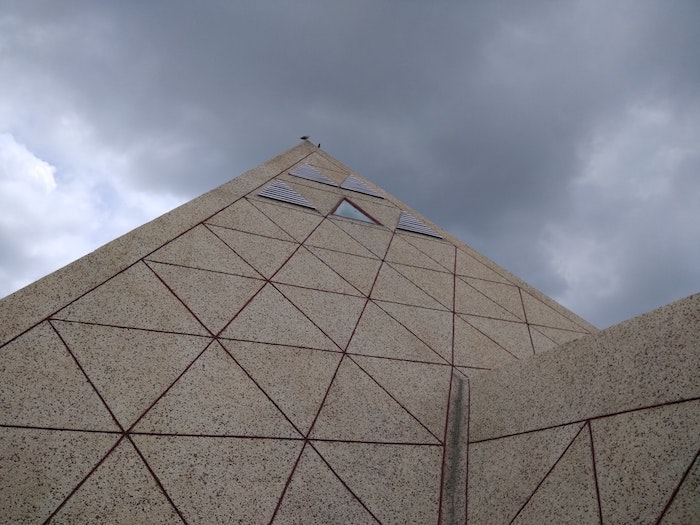 For those asking if MLM is a pyramid scheme, the answer is no, most are not. There have been many MLMs that were declared pyramid schemed and fined or even shutdown. Some of today's most popular MLMs adhere to strict laws and guidelines provided by Direct Selling Association (DSA) to ensure they remain on the right side of the law.
What makes an MLM illegal?
There is a fine line when it comes to an MLM being a pyramid scheme and operating legally. An MLM must not have high buy-in requirements and is not a pyramid scheme if its sales reps themselves are not forced to by large amounts of stock in order to receive their commissions from sales. And bonuses that are paid out must be based on the final retail sales numbers, not wholesale orders, or how many consultants they recruit.
As long as the MLMs main focus is on selling products to the end-user, rather than to their own sales recruits than it is not an illegal pyramid scheme. Some sales reps are asked to purchase stock at wholesale prices upfront to then sell later, but this is not necessarily accepted as being legal.
What to Watch Out For – Beware!
When an MLM crosses the line, you have sales reps or consultants filing pyramid scheme complaints to the Federal Trade Commission (FTC) and lawsuits ensue. The reason this happens is that salespeople end up having a garage full of products that they were not able to sell, yet in order to maintain their status they have to have a certain number of sales. When this becomes a vicious cycle it becomes predatory, a pyramid scheme, and is illegal.
If an MLM is promoting that you yourself purchase a large number of goods at wholesale to stock up, in the thousands of dollars range, this should give you pause for concern and is a big red flag! You don't want to end up with boxes of products that have not been sold to customers yet.
Another thing to keep in mind is when products become extremely popular and are practically a household name brand, it becomes more difficult to sell. Especially if you joined the MLM particularly late in its lifecycle, they're literally can be nobody else to sell to. At that point, either potential customers have already tried and are not reordering or they're signed up under other sponsors.
Are MLMs ethical or bad?
An MLM can be perceived as being bad or a scam due to the fact that most MLM businesses have given the industry a bad name by using unethical practices and tactics. Some of these include high entrance fees, mandatory purchasing of stock, poor quality of products, no inventory buy-back policy, quotas on sales, and the number of recruits necessary to remain active, etc.
If recruiters are aggressively promoting that the new entrants build a team and get other recruits under them rather than selling the actual product, then this can be considered unethical too.
These types of companies must follow the Koscot standard which states the company cannot base recruits pay on how much inventory they buy. But they are allowed to compensate for bringing in new recruits. The other thing an MLM must be careful of is not to focus on recruiting, rather they should give primary attention to selling their products. There are gray areas that make following the guidelines a bit tricky.
New recruits can purchase products at wholesale prices to sell, but must not feel obligated to do so in order to receive compensation or to achieve a certain status. Consultants should not have to pay thousands of dollars for inventory. And ultimately, the product must move to an end-user or it is considered a pyramid scheme, period.
Most Popular MLM List of

 Companies 2020
Amway
Herbalife Nutrition
Arbonne International
Monat
Mary Kay
Avon
Rodan + Fields
Stella & Dot
Jamberry
Color Street
LuLaRoe
LipSense
QNET
doTERRA
Nu Skin Enterprises
Pampered Chef
Shaklee Corp.
Scentsy
Younique
Young Living
Forever Living Products
Team Beachbody
It Works!
* If you have questions leave them below and if you'd like to also check out the review on my #1 recommended training courses + community when it comes to affiliate marketing 👈go here.