UPDATE: as of Nov. 20, 2017 Bring the Fresh is no longer an active business.
For the best recommended alternative try the WA training below for free.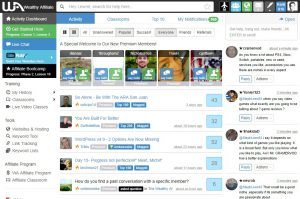 The first thing I wanted to know immediately after discovering this program was…
Is Bring the Fresh a Scam or Legit?
Here is my honest review now as an insider and continuing member into 2015…
This should help put all your doubts to rest and give you some clarity to cut through all the noise out there.
As you may or may not know, here at ISTA I only rate products that I've actually purchased and have tried or that are free to try or very cheap initially. So I went ahead and got the $7 trial. I've been patiently waiting to give this review because I actually ended up purchasing this product outright after spending some time evaluating and putting it to the test.
Not only did I look into the owners and who they've worked with but also how successful they themselves have been with internet marketing. Here I am 3 months later, ready to give my final take.

---
Bring the Fresh Review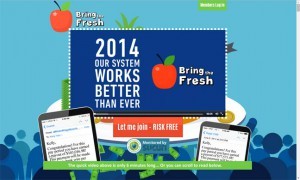 Company Name: Bring the Fresh
Website: N/A

Price: 7 day trail for $7, one-time fee of $89 $47 (with above link) *additional add-ons are available
Owner: Kelly Felix
Verdict: LEGIT
---
Being a member of Bring the Fresh has been an overall positive experience. I will get into the details of what put me off and what has worked for me. But I will say, it has definitely been worth my time and money. I have created a few new sites quickly and easily, along with improving this one. If you think about it , even you were able to find this article in the search engine as a result of the things I've learned from Bring the Fresh. Regarding Search Engine Optimization (SEO) techniques and article marketing, the lessons they give are truly second to none, I highly recommend taking a look, period.
You can use these techniques to make seo-friendly money sites that get loads of traffic, but also they go beyond step-by-step further into the research and traffic sections, explaining how to add value using creativity while spending a lot of time discussing conversion techniques.
Now Kelly himself has multiple successful site that he goes into detail about how he gets them ranked. So you can see first hand how one of the best in the industry goes about it live in over-the-shoulder webinars and all recorded for watching whenever you want.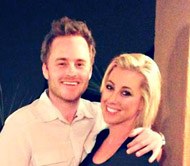 At Bring the Fresh I've learned vital information that I was never told elsewhere. For example, how to get quality content if you cannot always write your own unique content, how to discern whether or not to do an article on a certain topic by first checking the "true" competition of the keywords. I've struggled with this a lot, but after their guidance it all makes sense now.
They give you tons of real world examples and numerous profitable projects to draw from and use as your own templates. You can basically copy exactly what Kelly does, of course it would be better if you focused on a different niche, but there is no reason you couldn't be successful with the same product and promote it in the same way Kelly does. In fact he encourages taking his ideas and running with them. So you can rinse and repeat with any product or niche at anytime. That is the beauty of what they teach.

A Members Area and Forum for All Levels
---
Bring the Fresh along with Project Profits both have their own forums where you can ask as many questions you like 24/7 and Kelly and Mike make a point to answer all questions and I've noticed that in their responses they go into a lot of detail and can quite lengthy. All the better for you when starting out, the more instruction the better. When you order Bring the Fresh I recommend also getting Project Profits because the go hand in hand. You can have one without the other, but why would you want to when you could have double the potency of training videos all expanding on one another.
Project Profits – one-time fee of around $40 gives you access to all the behind the scenes videos, exclusive webinars featuring real case studies with real internet company owners revealing their marketing secrets. And by the way, I have watched them all and there is some priceless information in there that I haven't seen anyone else discussing this openly. I really found the commentary and additional insights very helpful and highly recommend adding this.


Pros & Cons
---
Pros
– Fast Start Guide – eBook, Videos, Mp3 files, Interviews with verified top internet marketers
– Real Case Studies – Discussions w/ top customers going from struggling to success
– Unique custom tools and quality resources
– Ready-made theme fully optimized affiliate website WordPress templates (nominal charge)
*Added perks – Once you're a member you are the first to know about the best affiliate programs to participate in and which top selling products to promote. They give you pointers and are privy to how the best internet marketers are promoting the products, so you have equal footing with the best.
*You can use their launch jacking program for product launches. For instance, one of the most profitable affiliate programs has been and remains to be the in the precious metals industry, called Regal Assets, but it is only open to BTF members.
Cons
– The layout of the member's area can be a bit confusing at first. Following them in order without jumping around should solve this problem.
– The forum is full of posts and can be quite overwhelming in the beginning. Do not be intimidated, just say hi or ask questions and be surprised with how much attention you get.
– Information over-load (not really a bad thing though). Just take your time and make sure you go through everything. I pretty much had to go through everything a second time.
– When signing-up there are some extra offers being proposed to you but you don't really need them initially. So don't feel pressured to buy additional products.
I recommend just getting Bring the Fresh and Project Profits initially. Once you are making some money you can then later branch out to Full Disclosure for the more advanced SEO stuff and more in depth videos.
Think Like a Genius
---
The most beneficial aspect of becoming a member of Bring the Fresh and Project Profits is learning how to think like an internet marketing genius. It opened up my mind completely to new ways of think about making money on the internet. Another big plus is that this program is quite motivational and inspiring as well.
The thing they're big on over at Bring the Fresh is giving you all the instructions and background info so that you will have your "Eureka!" moment, where you realize how things REALLY work. Boy did I ever have my moment! There will come a time (or for me multiple times) after watch all of their videos and conversations that you too will have that moment where you say, "I get it!" Finally.
If you try this product chances are that you'll begin to have a deeper understanding of all the mechanics involved, that when put together will give you a new found confidence to go after all your ideas and be able to duplicate your success over and over again.
I don't want to bore you any longer just go here to try the 7 day trial for $7
You'll be glad you did…plus there's a 60-day money back guarantee…so, no more excuses.
*Let me know if you have questions and if you decide to give it a try then please come back and share with us in the comments section. If you have your own story on Bring the Fresh that you'd like to share, please help everyone out by writing below.