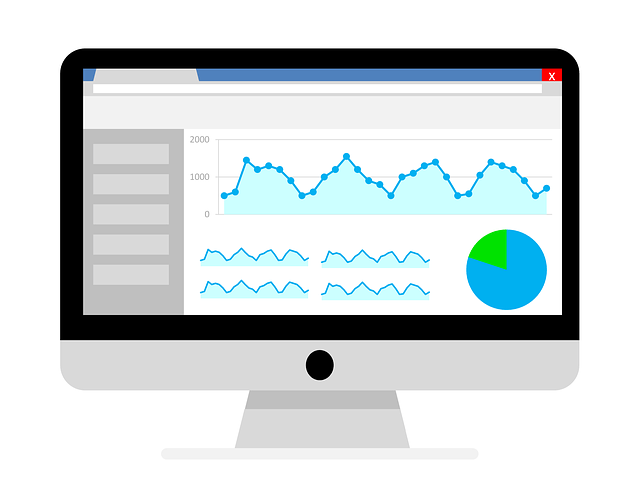 I know what you're thinking, "there must be an easy way to get more targeted traffic". Well, there is.  It's just not the way you think. (see what I advise down below👇)
So, should you be buying website traffic: the short answer is no. Definitely not. It doesn't accomplish anything useful for your site and can actually damage your trust score with Google. I don't advise going this route for any reason.
Is buying website traffic a good idea?
Nope. Most 'buy website traffic sites' are scams. Most will straight up send bot traffic that can actually screw with your site. The majority of sellers on sites like Fiverr usually fall into this category. I've heard shady people even use these services for attacking their competitors sites.
There is a difference between buying visitor and buying ads (we'll get into this later). The way the 'targeted web traffic' sites will try to get you on board is by giving you something like a 7-day free trial or 500 free visitors.
You've probably seen package deals like this:
5,000 visitors – $38
17,000 visitors – $98
35,000 visitors – $168
Look familiar?
Visitors from where?
Now where are these visitors coming from, nobody really knows. Will they give away their proprietary secret "custom algorithm", I think not. They say it is from a large network of websites, search engines, ISPS, and domains. Not sure what this really means, since they never can give examples.
At least some of them will geo-target the visitors to the country your site operates in. Some will claim to target visitors in your niche and even certain keywords.🙄
You can only give them your homepage or maybe one other page to target which will skew and mess up your analytics data. Key takeaway message: this will not look natural to Google. So your site may never rank naturally even if it had a chance before.
---
Why is this different from other "buy website traffic reviews"? 
Because I'll give you two alternatives and advice on real ways to get more traffic to your website without wasting your hard earned money.
Alternatively, a good start would be to learn about both of these in-depth for FREE from this friendly community. 🌎"
---
By sticking with organic traffic training (like in the free community mentioned above👆), you'll be taught exactly how to get lots of traffic from people actively searching (targeted) so your site is earning money from people are seeking out your goods/services.
Problems (CONs) with buying free traffic.
Why not to buy traffic: Now they say they will deliver traffic (clicks) to your website, wether they are real people or bots, only Google can tell. And that is a problem. No matter how much they promote that it is targeted traffic, it can never be targeted like organic search engine traffic.
Since Google is constantly monitoring activity on your site, they'll notice any abnormal activity and could end up punishing you by delisting or pushing you out of the top search result rankings.
This type of traffic will most likely end up increasing your site's bounce rate, meaning they click to your site and that's it, then click away. They don't spend time browsing your site like a real user would. This will eventually negatively affect your rankings
Here is a great article on the topic from our friends at Ezoic: Buying Website Traffic, Should You Be Doing It?
Where can I buy website traffic?
If you insist. I'll give a couple I've heard of, but cannot vouch for. I mentioned Fiverr before. One is called Choice Web Traffic (I've done a short summary on them below). Webtrafficgeeks(dot)org, Targetedwebtrraffic(dot)com. There are many more, just type in 'buy website traffic' in Google.
Choice Web Traffic Review – Is It a Scam?
My opinion of Choice Web Traffic: It is not recommended. If you want to know if Choice Web Traffic is legit, well I guess you cannot call them a scam because they do what they say. You will get traffic that registers in Google Analytics and the like.
You may have even been contacted by them through your sites contact form or by email being solicited to by keywordtraffic(dot)xyz , then being re-routed to choicewebtraffic(dot)com.
Now this traffic probably won't result in sales and doesn't really help your business.
Traffic exchanges don't really produce high quality traffic and there's no way to tell if it is qualified traffic. Even if you do get the traffic, it will most likely be from click farms, just people clicking as their full time job. Or when people try to exit other sites they, reroute to your site or place you site as a pop under.
Also, you may have heard of the 'click farms' in China where they use a VPN provider so that it seems like the clicks are coming from the country that you designate. Thousands of human clickers. Enough said.
You are not desperate. Snap out of it.
I never understood why anyone would want to buy traffic just for the sake of traffic. It will never be targeted visitors. Maybe people trying to sell their sites want it to seem like they get traffic for a quick pump and dump scheme.
In fact, I have a feeling SEO consultants use these services to trick their clients into thinking they've helped get them more traffic right away. That's the only way I could see someone wanting to pay for it.
You need real traffic from people searching for things related to your site so that your site comes up when it is intended to. It is called user search intent.
Only these type of visitors can become return visitors and converted into real paying customers.
You might not have been able to get enough traffic to your site yet. But you never want to pay for traffic based on a prayer or hope. You can pay for traffic using the advertising platforms mentioned below, but not click farms, pop under, or bot traffic.
Blogging or Paid Ads
If you need targeted real human traffic, then there are only two ways to do it. You need to either write enough blog articles related to your sites topics -or- use paid advertising to get traffic. Period.
The Free Organic Traffic Method
If you create a blog roll section on your site and write a few articles a week touching on related topics, you will see a huge increase in traffic. Once you reach 50+ articles your site will explode with traffic. If you can consistently do this, just a couple thousand word articles a week, you'll be golden.
---
There are ways to use keyword research tools to find topics that will bring the traffic in, guaranteed. (*or also see the community from the above link👆they can help you get started)."
---
It's not difficult to learn and implement these strategies. Especially if you decide to go with free organic search engine traffic. In the long run you'll get hundreds of thousands of hyper targeted visitors that you could never afford if you had to pay for each visitor.
Use Pay-Per-Click (Paid Search) or Social Media Advertising
Your money will be much better spent this way. Because you're able to test which keywords/audiences convert better. This is through placing ads either using Google Adwords or Microsoft Advertising (Bing & Yahoo). When using Google's ad platform you can also select to have your ad show up on YouTube.
You can also advertise on social media platforms like Facebook and Instagram and target by interests and location of your ideal customer.
Paid traffic (PPC) pointers:
It is not cheap though. Certain keyword phrases are expensive and price per click depends partly on the industry you're in and how much competition there is bidding for the same keywords. Clicks can cost from $0.10 up to a dollar or more.
So keep in mind you'll need a decent sized budget (i'd say $300-$500 to start seeing results). But the advantage is that you'll be getting the exact type of visitors you are looking for to actually make sales.
You can recoup your costs if you have a good enough conversion rate. This is an advanced strategy and takes time to test and find a winning campaign.
The way it works is:
You'll be bidding on keyword phrases that are highly related to your business or the products you are selling. It doesn't get any more targeted than that. Just think what people would type in to Google to find your business. These are the keyword phrases you're going to want to bid for.
You will instantly get your site listed on the first page of Google (if you're bidding competitively). There is no better prime internet real estate to be featured on.
I hope this has helped get you pointed in the right direction.
P.S. So if you're interested in learning more about either paid online ads or organic free traffic, I am offering mentoring currently at no cost (don't believe me, try me:)