The goal for providing this list is so that you can skip all the shady online survey companies and scams out there. There is no worse feeling then spending all your time online filling out surveys only seeing a couple dimes, or worse yet, not being paid at all. To avoid this, I suggest only using these legitimate survey companies that pay (which are free to join) that actually pay you in cash, mostly to your PayPal or even send you a check.
Legitimate Survey Companies That Pay
---
Below you will find a list of the best paid online survey companies websites which I have used and can vouch for. These are all tried and true. AND they actually do pay cash!
One such legitimate survey company is Vindale Research – click banner to get $2 upon registering.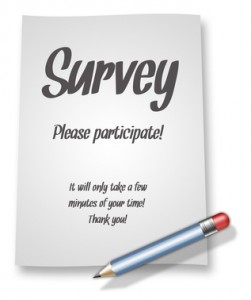 A way to make a little (and I do mean little) extra money from home can be through online surveys, if you can find the right companies to work with. However, I want to warn you that it can be a complete waste of time too. Although the legitimate ones are difficult to find, when you do find them, it doesn't necessarily mean you will make good money.
Don't worry I have tried almost all of them I'm pretty sure, so you won't get ripped off (monetarily) by any of these companies I am recommending here. But they do ripoff a lot of your time, without proper compensation. I think hours of your time are worth more than a few cents here and there.
Free Online Survey Companies
---
I just want to mention really quickly here that spending hours completing surveys or other tasks is hard work and in my opinion not the best way to spend your time and energy if you want to make good money online (I will show you a better way at the end of this list). Yes you can make a quick buck with surveys but you won't be able to make a living at it or hundreds of dollars a month doing it. That's why I'm mentioning the other opportunity at the bottom of the page if you're interested in making a lot more money with less of your time.
You Should Never Pay to Take a Survey!
---
I know there are a bunch of shady survey reward programs out there and trust me the ones below are not them. You may come across lists of free or paid survey companies floating around on the internet but I have found that the companies on those things are just spammers, and I've found out the hard way. After you sign up and get hit by an email blast it's too late.
I will be the first to tell you it takes time and a lot of trial and error to fish out the spam sites, scammers and complete rip-offs when researching which survey companies to use. If you don't know already, most are there just to collect your info and your email to be able to sell it to marketers or send you other offers and advertisements, aka SPAM. So beware!
Reputable Paid Online Survey Companies
---
* See banner below: My top recommended online survey company, Vindale Research, has the most earning potential while currently offering $2 just for joining. Check it out for yourself, you can make money just by surfing the web and reviewing products too.
I have compiled a short (but sweet 😉 list of the best online survey companies that you can rest assured will pay you. You'll be in good hands with these and you definitely will not need any more than this anyway. You're hands will be more than full. There are way too many survey companies out there, it's absurd and most are outright scams, others are just plain disappointing. So I know how you feel when searching for trustworthy survey companies it can be daunting. Well, look no further. Here are the ones I use…and they're all free to join.
---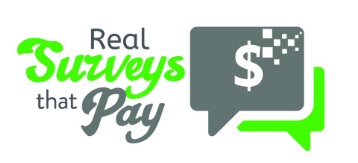 Real Surveys That Pay

– 

Probably one of the best ways to earn straight up cash for taking surveys online. Bonus: When you sign up for free you automatically get $5 dollars just for trying their service. You can take advantage of quality trial offers of different products and services, fill out questionnaires, and get paid either through PayPal, gift cards, or check.
---
American Consumer Opinion

– This company is also among my favorites and is very good about paying out monthly once your account reaches $10. You can do surveys, test products and websites, and even rate new commercials and advertisements.
Opinion Outpost

– Here you will be participating as part of a panel. You accrue points for taking part in surveys, which you can then convert into cash payouts.
---
Swag Bucks

– This is one my current favorites because of the variety offered on their site. You earn digital money also called "Swag Bucks" for stuff you already do online everyday anyway. Searching the web, watching videos, playing games, shopping etc. You can trade in your Swag Bucks for merchandise, gift cards, games, clothes, toys, electronics, etc. You can also get paid cash through PayPal.
---
Survey Savvy

– After accumulating more than $1 you can request payment, which is made by check and mailed via U.S. post. This place is cool because they are constantly running different promotions and contests to win $500.


InstantCash Sweepstakes

(No longer In Business)– They pay you via PayPal once you have saved up at least $2. Once your account reaches $100 you must transfer the money to PayPal within 30 days or you will forfeit all the funds in your account. I know, weird rule, but that's the way it works. Oh did I mention the chance to win $50 everyday
---

PaidViewpoint – You get $1 just for signing up and a lot of people that reside outside of the U.S. use them. This site prides themselves on paying cash for each completed market survey. The part about their service I like best is that when you are invited to take a survey you will never be disqualified mid way through, You sont even have to register a real name or physical address. Most importantly their surveys are not boring.
---
It definitely is possible to work from home and make money online for free and that is what I do, but there are better ways than just doing surveys. When I first was looking for ways to make money on the internet I did tons of research (and still do) and actually fell for scams. 
Again I repeat…you should never pay any membership fees to join a survey company. I mean it doesn't even make sense, they are paying you for your time, not the other way around. Also the scammers go around telling people they can make a full-time income online doing just surveys; all that you have to do is pay a small amount to join, which is just not true. Don't get fooled by paying or thinking you can do surveys for a living! It's best to join a few of the ones I mention above because this will maximize your chances of being invited to and qualifying for more surveys. Then you will see how little your earnings actually are.
This is why I started this site and wrote this article, to help people starting out get up and running without falling victim to scams and getting discouraged from the get go. Don't fall for the hype and please do go through the other sections of my site to find other legit opportunities, like my top recommended site below. It beats joining free online survey companies.
 
I feel obligated to tell you about another fun & FREE way to learn how to earn money online! This is the exact community that helped me turn my hobby into a $3,000 per month business and now I DON'T even do surveys anymore.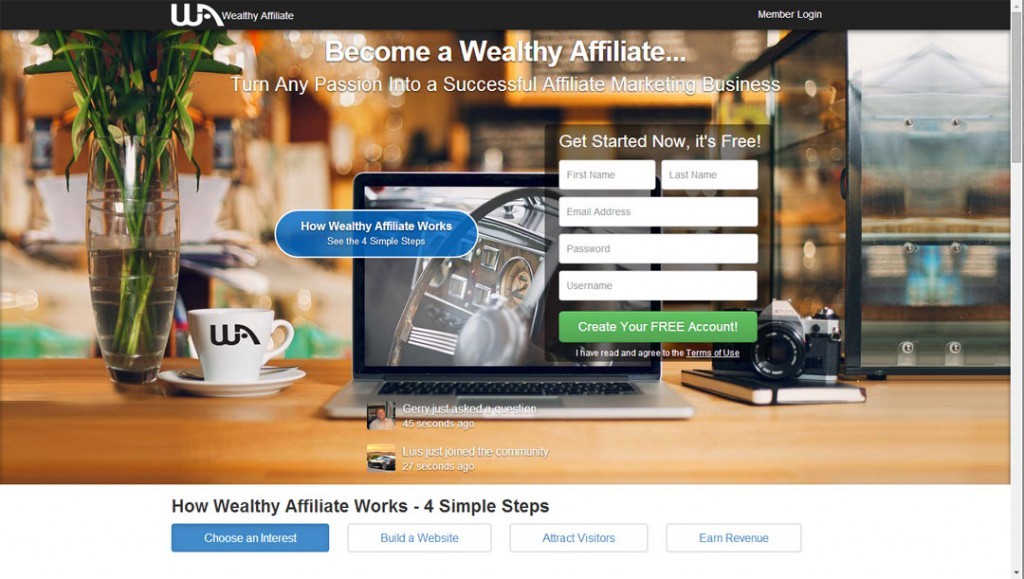 *If you have used any of the legitimate online survey companies mentioned here then please share your experience with others by commenting below. You'll get good karma for helping someone out:) Hopefully you enjoyed this list of free online survey companies and found it helpful. Thanks.