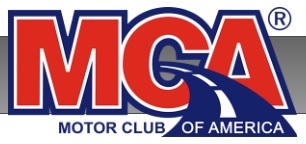 So you want to make money from home and somehow heard about the Motor Club of America business opportunity. Trying to confirm if people are really making money with Motor Club of America is zero-sum game. Unfortunately what we have here is another case of one persons gain is another's loss.
---
Once and for all, let's get to the bottom of it.  For those of you wondering, can you really make money with Motor Club of America and is MCA a legit company or not, look no further. After gathering up real user reviews and testimonials, along with customer complaints we're ready to give you an unbiased review and opinion on whether this opportunity is one worth pursuing or not. In my opinion, you can make much more consistent earnings and a lot more with affiliate marketing.
Motor Club of America is a legitimate business and the services as a motor club are pretty good. There is no issue there. However, as far as a business opportunity is concerned; well that's a different story.
Although we wouldn't classify the MCA as a scam, there are some misleading and contradictory statements being made regarding the affiliate program sign-up. They say that this can be a significant income opportunity but when looking at their payout structure, it resembles somewhat of a pyramid scheme. It seems as though they are downplaying how difficult making actual sales really is.
There are no major differences in services offered as a motor club when compared to their competitors, so as an agent you will have more luck trying to sign people up as an agent to promote MCA as a "make money from home" opportunity.
If you are able to recruit someone as an affiliate or agent they will pay you $80.
It may prove difficult to get sales because someone who might be interested in the motor club most likely won't be interested in the income opportunity of trying to sign up agents beneath them.
They have a section on their site for "Careers", as if you can work for the company in the traditional sense as an employee. But when you click it goes to their 'Affiliate Program' page. There's also another section as "MCA Agent" which can be misleading and confusing.
On their site they claim that there are no start-up kit costs, however in order to sign up there is an upfront fee and a monthly fee that needs to be paid every month thereafter.
Motor Club of America Review
---
Cost to be an associate with MCA is:
Initial $39.90 one-time fee
$19.95 per month
There are no other up-sells or surprise payments later on, which is good. Just keep in mind that because you are paying a monthly fee, if you don't end up earning commissions, you are actually losing money.
How much can you earn with Motor Club of America?
---
Ultimately, you want to know if you will make money once you start paying the monthly membership fee as an associate; which is understandable.
Commission Structure:
$35 for each member you sign up
If that member (your referral) signs-up another member you'll earn $0.66
Example: You enroll Jerry (earn $35 one time), Jerry enrolls 11 members ($0.66 x 11= $7.26 per month)
Obviously the more members you get to join, the better; because you'll more of a chance that they also recruit others. You can see how this can grow, but I must warn that it is easier said than done. The higher up you are on the chain the more money you'll make, but since this has been being promoted for years by thousands of agents, chances for success are much less. Plus, to make a consistent income you must keep recruiting more members, which can prove difficult.
In the company's disclaimer it states, they don't consider themselves as being a network marketing business, pyramid scheme, internet scam, or MLM (multi-level marketing) company. Although this may be true, it's generally known that if you are making money from recruiting people and earning of their recruitment activities, then you're operating an MLM.

So what does your monthly payments actually get you…
Motor Club of America Membership Benefits
---
Your monthly payment goes towards road-side assistance benefits
ex. battery jump start, fuel delivery, tire change, lock-out service, impaired vehicle towing
they offer you discounts on other plans such as: dental, vision, rental cars, hotels and more
How To Make Money with Motor Club of America
---
Basically, you will actually first be a normal member of MCA and benefit from their various security plans (we'll get into more on this in a bit). At the same time, as an associate (or as they like to call it – an Authorized MCA Agent or Independent Marketing Agent), you're able to earn a commission if you refer business to MCA and subsequently you'll be earning a small commission off of your referrals referrals too.
Now by no means is this an expensive or overpriced way to start a work from home business, but there are much better ways to earn an income online (which I'll mention at the bottom of this review).
So what will you actually be doing?
---
You'll be trying to sell the same membership plans to anyone you can. Either personal acquaintances, friends & family, and cold-calling, using lead generation tactics that they'll be explaining in the training sessions.
They have a live training program where they'll be teaching you an "Automated Replicated" system for success. Anytime I see these words it makes me cringe. Already it sounds to good to be true doesn't it? Anyway, they are offering training and presentations on live weekly webinar calls and they claim you'll be receiving personalized attention. They will provide a website to capture online leads and market the opportunity with affiliate links.
Does Motor Club of America work?
---
Some members have seen success at this, but this is not the norm. If you are a great salesman and are able to convince people easily, then this might be for you. But it seems the way to  make decent earnings with this is if you can manage to sell this as business opportunity, rather than for the actual motor club services. This also entails getting your referral to then also recruit more agents to promote the affiliate program aspect, rather than the motor club. They do payout commissions on time if you are able to make sales, which is a positive.
Motor Club of America Complaints
---
If you've already checked out the reviews on GlassDoor please pay them no mind. They are mostly biased reviews from agents promoting the company. Looking further, I saw that at least 19 reviews had the exact same Pros and in 8 separate reviews the exact same Cons listed. Now that is fishy!
Also, another fishy thing is that on the Better Business Bureau (BBB) site there are over a dozen listing for 'Motor Club of America' and their agents making listing in hopes of getting calls.
Complaints were mostly found for their customer service and response times. Although, I did manage to find one genuine complaint regarding someone who signed up for the business opportunity and was left out to dry with no training and other agents trying to charging extra for training.
*If I were you, I'd look into my #1 opportunity to earn from home below…
A Better Work From Home Opportunity
---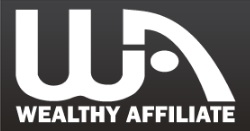 Rather than being stuck promoting some random company's services that you don't believe in, why don't you promote quality products and services that you have an interest in. This is possible with affiliate marketing.
The absolute best training and resources is over at the Wealthy Affiliate community and training platform. (Oh, and it's free to join so head over and read their review)