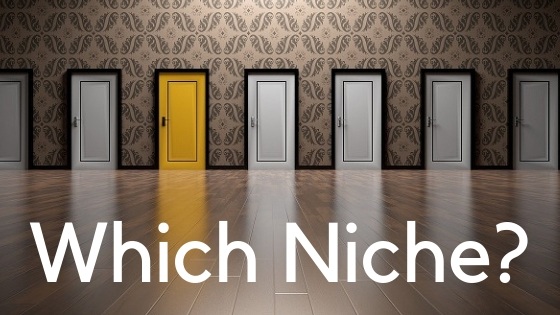 One of the most important and crucial steps when starting out in affiliate marketing, after learning how the whole process works, is actually deciding which niche you are going to choose to get into.
The video in the next section lays out the steps you need to go through to find an affiliate marketing niche.
How to Find an Affiliate Marketing Niche
---
When aspiring affiliate marketers get to this point they are bubbling with excitement at all the opportunities and want to get started as soon as possible.
Yet it seems the one thing holding them back is making a final decision on what they will be concentrating their time and energy on for the foreseeable future. This can become the most difficult aspect of starting in affiliate marketing.
What Is an Affiliate Marketing Niche?
---
A niche is essentially a collection of people that are searching for the same type of things online. This is the group of online researchers you will be helping by giving them what they are looking for relating to what they are typing into the search bar.
Think of the niche you choose as selecting an audience for yourself. You will be reaching those that have similar interests as you. This is why you should really be focusing on something you know a lot about, a hobby, even something that you are passionate about.
Don't worry if you cannot think of a product or service to tie in to promote right now. Trust me, there is always an angle. You can even choose a niche that you personally would like to learn about. This could be your niche. Your journey learning about said subject. And anybody who wants to follow your footsteps will take you up on your recommendations as you go along because you are being truly you and transparent each step of the way.
---
Most newbies will start looking to get into the niches that supposedly make the most money and have the most affiliates going after a certain "evergreen" niche (meaning always in demand all year). Most of the time this heard mentality (greed) has people flocking towards niches such as: making money online, online dating, relationships, health, dieting, online surveys, etc.
This is the complete, wrong approach. Why make things hard on yourself, especially when starting out? These are the most saturated markets and have the fiercest competition, so it makes no sense to pursue them. Plus you run the risk of getting frustrated after putting in all the effort and when not seeing success end up quitting all together. You must avoid this at all costs in the beginning stages.
First, you should be looking inward at yourself and what your own interests and hobbies are currently. This introspection will lead to a breakthrough in finding a niche that not only is lucrative but also enjoyable. After all, that's the whole point of wanting to be an affiliate marketer isn't it. Getting out of the 9-5 job and doing something that you decide that you want to be involved in, rather than working for someone else's dream.
It all starts with selecting a niche that you know enough about to help others and knowing what these people are searching online will give you an idea of what topics to cover. You'll be doing keyword research in order to rank your posts high up in the search results page so that you can capture organic (free) traffic to your site.
---
View this video on "Finding Your Niche" from the lessons page.
---
Do what you love! This may sound a bit corny, but it couldn't be more true. The ideas will start to come when you are following your passion and by doing so, this will lead you to success because you are enjoying yourself in the process. You'll see what I'm getting at in a moment. Because affiliate marketing has become a billion dollar industry, there is an affiliate program that corresponds to any interest that you may have.
Just think of any topic that interests you. Yep you guessed it, there's an affiliate program for it. So you literally can make good money in any niche that you want. There are certain criteria that you should follow when narrowing down your search. First of all, you want to have an online business that you are proud of and can treat seriously.
Next, you have to be willing to help others in order to help yourself.
An Example Is In Order
---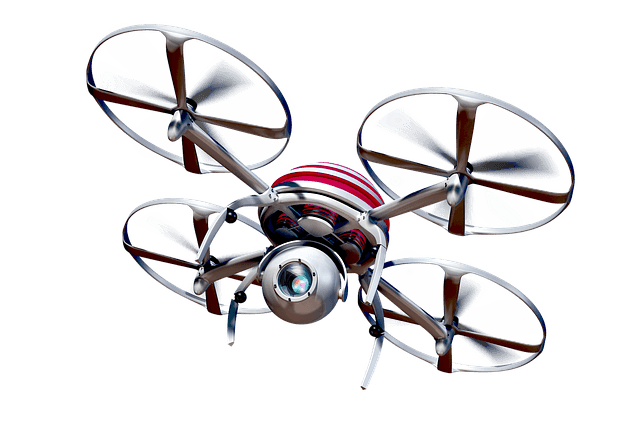 As you learn and share what you learn you become an expert not only from a research standpoint, but also because you are experiencing the niche first hand. For example, let's say you wanted to get into 'photography with drones'. Let's say this is your new niche now.
First you would research most of the drone companies, figure out the important features and price ranges relative to quality by also reading real users reviews. In this way you can use deductive reasoning as far selecting a beginner drone. The only thing you'd be doing extra is documenting your experience, taking notes so to speak.
Your niche is people looking to learn about drone photography. You'd then do the same type of research for the mounted camera. The procedure is the same, as you learn you share your experience and what you've learned, why you've reached your given decisions regarding certain products. By creating these product reviews, in a sense you are guiding your audience to choose the best option for their needs as well because they are the same as yours. Your top picks will be based on those that give you the most value for your money. Now who doesn't want that inside info.
You will be doing most of this with free social media accounts and a free to use blog. You would then just insert your affiliate link next to your recommendations and generate commissions from those that  click-through and end up purchasing. As your blog posts move up in the search rankings for the given search query (question typed into google), your blog post will appear and more visitors will read and follow your recommendations.
This was a general overview of the process, but if you are interested in learning more, go ahead and…
 Join the largest online community for affiliate marketers over at WA to take advantage of their FREE Online Entrepreneur Certification Course.

Sign-up from this Wealthy Affiliate review page at no cost to you.
Solve People's Problems, Earn Commission
---
In order to find an affiliate marketing niche, in other words people searching for solutions to problems or questions, keep in mind that "you" are your audience and target market. Because you have researched and found the answers and are willing to give it to them straight, your visitors will view you and your blog as an authority on the subject. As you gain and retain their trust, you'll be able to lead them to the best choices for any given inquiry they may have. Giving them the solutions to their problems will be returned to you in the form of a nice 'thank you' commission.
Check out the best training community (review above) to help narrow down your options and choose the best path forward. Also, remember when joining affiliate programs related to your blog topics, try to choose products or services to promote that have recurring monthly billing. This will allow you to make residual commissions every month from the same referral, rather than just a one-off payment.