Is Wake Up Now Still In Business?
---
Wake Up Now was shut down sometime in February 2015 and is no longer in business as a network marketing business. They do however still have products on the market such as WUN Fit and an energy drink called Awaken Thunder.
Wake Up Now did not cease it's operations because it was a scam or a pyramid scheme necessarily, and believe it or not the company was not shut down by the FTC.  There was no government action taken.
Although there were complaints and lawsuits, the company was viewed as a network marketing company (a pioneer at that) or multi-level marketing (MLM), but this does not automatically make it a scam.
Why Wake Up Now Was Shut Down
---
It was basically shut down due to mismanagement and poor business decisions by the CEO at the time Kirby Cochran. There were no investigations regarding ponzi or pyramid schemes.
Whenever an internet marketing company goes belly up we automatically think there is a scam involved, but businesses shut down everyday and we don't question the reasons for those going bankrupt.
This was viewed more as a 'money making opportunity' rather than the company focusing on genuinely quality products. I'm sure the distributers, promoters and marketer that they signed up had a hand in the companies demised, by using pushy sales tactics.
---
As mentioned above the were never and investigations into the matter and no FTC actions or court decisions applied to Wake Up Now.
Just FYI…I personally do not care for such companies and choose to pass on these type of MLM schemes. Perhaps this is due to the fact I'm dedicated to my success with Wealthy Affiliate that I am lucky I don't have to be a part of questionable operations. Affiliate marketing is a much more legitimate way to run your own business.
Now there could have been a number of internal problems with this company, but it is not worth speculating on. It is sad actually and I do feel for the people involved in marketing for them because their incomes were pretty much decimated overnight. In the end, I'm sure the products were pretty good since these people believed in them and were making good sales.
WakeUpNow Review
---
So, what was Wake Up Now all about…
By paying a monthly subscription fee you got discounts on various products
If you sell subscriptions and recruit other agents you get commissions from their sales as well
To some this is the definition of a MLM type pyramid scheme. Network marketing companies mostly rely on the same kind of business model.
Partly the problem with Wake Up Now is that they didn't have unique enough products, meaning there were competitors in the marketplace with better products, higher quality perhaps at lower prices that did not associate with a separate shady business "opportunity".
How to Avoid Joining an MLM
---
What to look out for when looking for opportunities to be in business for yourself, BEWARE:
When you come across a company that offers you a commission to sell their products, as well as recruit other sales associates.
If recruiting agents becomes more lucrative because you're also earning commissions from every associate that they bring into the network as well.
You have to pay a monthly fee just to earn commissions from sales. This way the company still earns revenue even if no products are sold.
If you would not use or vouch for the products'service you're selling.
If the company put  a quota on your sales activity in order for you to earn a commission.
The last point is very important because what usually happens is, since the company ultimately wants to sell more products (and because they know how difficult it is to maintain and manage recruits) they require you to maintain a certain nuber of stock on hand. This way the company earns a steady revenue regardless if there are truly new customers or not.
What is the Lesson to be Learned
---
If you are paying a monthly fee to get discounts on products you normally would't buy, then there is a problem.
Subsequently, if you are trying to get other people to sell these same products for you so that you can earn commissions off of their efforts, there is a problem.
The major problem I have with these network marketing companies is that they get involved with an industry that they are not specialized in. So their product lines are unrelated and not in the best in breed for certain categories or business sectors.
So for example WUN, is claiming that they have great deals on hotels and plane tickets. However, ask yourself is it really cheaper and more reliable than going with your own travel agent or a well-known online travel site like hotel.com
If you can buy the product being offered either cheaper or more reliably somewhere else from a company that specializes in that type of product, then your chances of making a high amount of sales diminishes.
The only thing the company really had going for them was that they were selling real-world products rather than most companies selling access to a website or a digital downloadable PDF.
To Sum It Up
---
Unfortunately, people get misled by similar companies all the time because their main objective is to earn an extra income or have their own business in order to be financially free or have more free time to spend with their loved ones.
This not a true sustainable income opportunity and most end up moving from one network opportunity to another, in hope of finally finding the one "perfect" system. Plus if what you're doing involves getting others involved most likely you'll be disappointed in the end. You don't want to be cold calling anyone. Spamming family and friends in desperation does not sound like a good idea.
My Recommendation
---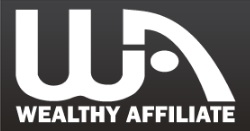 There is a much better way to earn commission promoting products and services that you actually use and know something about. You can make a substantial online income by promoting things that interest you, hobbies, things to do with what you're really passionate about. This is done through affiliate marketing.
My highest rated, top online business opportunity recommendation is to join the free Wealthy Affiliate community and training platform (read the company review here)
If you had any first and experience with Wake Up Now or have question about the differences between affiliate marketing and multi-level marketing, please chime in! Thanks for reading.